If you have been in a motor vehicle accident, you may need physiotherapy medical care treatment. Enhanced Accident Benefits provided by ICBC will help you access the services that you require free of charge on approved claims, to help you recover from your injuries, no matter who is responsible for the accident.
Seeing your ICBC physiotherapist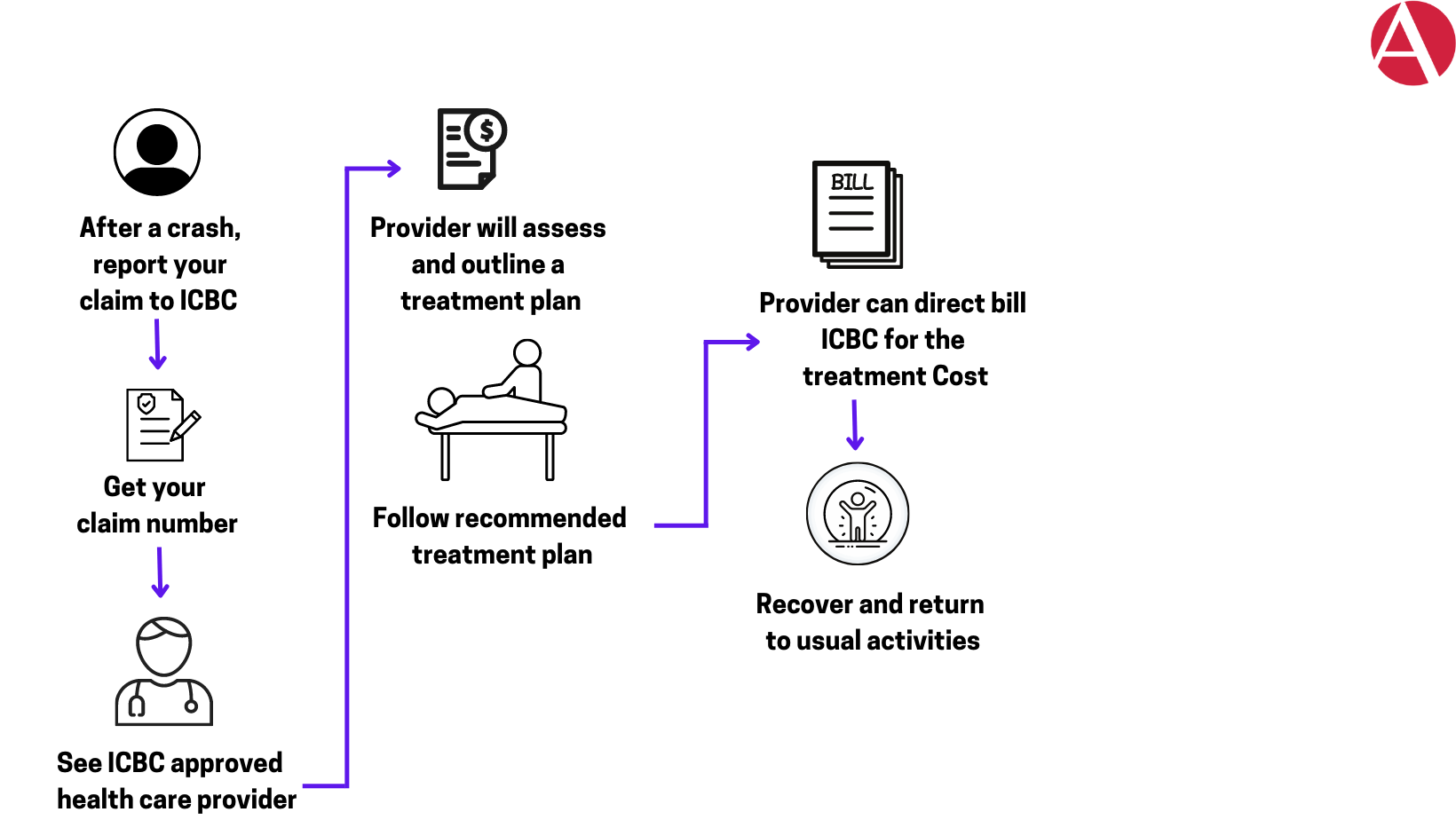 At Allied Physiotherapy Health Group our multidisciplinary professionals will do a detailed assessment of your injury, and provide you with a treatment plan as well as a customized rehabilitation program which will enable you to regain full function to your pre-injury level.
Not sure where to locate an ICBC physiotherapy clinic that is multi-disciplinary, offers direct billing and is near to you? Search the internet via google for 'ICBC Physio Clinics' and add your area e.g., Cloverdale, Panorama, Clayton, Fleetwood, Surrey, White Rock etc., to find a clinic near you. Be sure to look at the google reviews and testimonials of the respective clinic.
What treatments are covered by ICBC?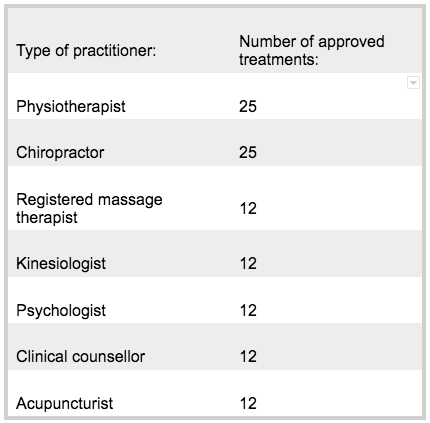 Need long-term care ICBC Physiotherapist
If you have exceeded the number of visits in the block listed above, or your injury is more than 12 weeks old you will need an ICBC extension. Your Provider listed above can request additional treatment to be covered by ICBC directly. Our multidisciplinary team of practitioners will provide ICBC with a detailed assessment and treatment plan to support your request, for additional treatment to enable you to return to full function.
Looking for motor vehicle injury (ICBC) treatment in Fleetwood, Surrey, BC?
Our experienced team at Surrey 152St Physiotherapy & Sports Injury Clinic will work on treating your ICBC injuries. No user fees payable within the first 12 weeks following your accident. We will work with you and ICBC to get additional treatments approved beyond that timeframe if required. Give us a call or get in touch through our contact form to book an appointment today.